OSX外包峰会及博览会将于2018年10月17-18日在英国伦敦展览中心举行,鼎韬作为此次OSX在中国推介的全球合作伙伴,代表OSX邀请来自国内的参会、参展、发表演讲、参与对话、赞助、及建立多重形式对接联络的国内机构及代表出席。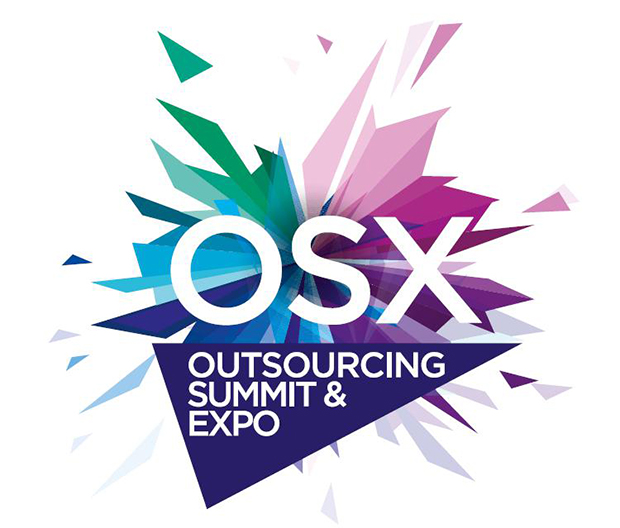 会议简介如下:
连接
OSX是一场与众不同的峰会,该项目为期两天,将在伦敦会展中心举办,包括充满活力且富含大量信息的展览,有关采购和技术生态系统的全部数据流将在次汇聚,从而体验影响行业的最新、以及同步启动的技术、产品和服务。
该展览通过连续出乎意料的发现机会提高并补充大会规划。在全球采购日程中,没有其他任何峰会能够让您找到如此众多的创造性企业和机构汇聚一堂。
遍布展览特色内容的若干区域旨在推动探索、教育和灵感。最具变革的来自采购和技术行业领导者、企业家、咨询传播者以及数字化转型思想领袖的理念正在塑造我们的未来,将被在这里为成就、灵感和探索通过广阔的平台进行展示。
合作
与会代表能够同技术、咨询、招聘及法务专家进行连接及协作,从而获得在探索、创造、创新领域最前沿的无与伦比的交流体验。建立有意义连接的能力仍旧是全球采购及技术社区的诸多成员参与OSX所引用的主要原因之一。这些连接能够引导至新的思路、新的机遇以及合作伙伴关系、因一轮的资金、新的工作以及持久的友谊。
为推动这一连接流程,OSX提供若干不同的论坛,在那里,与会者能够会见和交流。范围从聚焦于某个特定主题的会见,不论您是否在尝试寻找您的尼基市场或业务拓展;在休息区您可以休息并完成一些工作,以及多种多样的公开主办或私人招待会使您从全天的大会安排中得到放松。
创造
为期两日的展览将被一流的由来自采购和技术行业最具学识和影响力的思想领袖及从业者主持的大会来进行补充。与会代表可以聆听专家、企业家、创始人和投资人以及已确定的针对当今最佳实践和未来最令人兴奋的趋势的商业讨论。这些会议关注全球基于采购创新以及具有远见的公司和技术生态系统,能够使您制定2019年及以后的的商业战略。
大会
关于信息技术外包及业务流程外包您需要了解的一切都可以在此找到;从职业建议和招聘、新兴技能和未来工作、在数字化营销中利用社会平台以及在数字化时代中如何缔结合约,到下一波机器人技术和人工智能、区块链及加密数字货币将如何改变我们为实现交付目的地顶点而同竞争者交易的方式。
考虑到两个全天专门针对信息技术外包和业务流程外包领域设计的项目,与会代表被确保在离开时会带走所有内容,包括针对采购合约缔结中的下一步实践指导、下一级网络威胁和如何去预防的观点、增强和虚拟现实+游戏化将如何改变我们工作的方式、以及针对机器人流程自动化和人工智能、以及增强现实/虚拟现实的最新发现。
主题覆盖:
•未来工作/技术/招聘
•外包选址战略
•颠覆
•区块链
•物联网、云、大数据及自动化
•英国脱欧
•加密数字货币
•通用数据保护条例
•法务/合同
•营销创新
•网络威胁
•智慧城市
•数字化转换
•销售自有中心
为何参展?
在最高层面同OSX联合
OSX已被精心设计从而交付最大的市场影响力,在峰会的前、中、后期将品牌同OSX联合。我们专业的OSX赞助团队可以为您提供有价值的支持指导,以开发适合您品牌需求的定制规划。
OSX与赞助商合作,从而:
•接触目标人员
•磨练激活方法
•增强赞助商积极性
•整合赞助商产品和供应品/内容
•实现营销目标
•获得数以千计的有影响力的行业从业者和媒体代表的关注
•影响数以千计的普通消费者的注意
•在国际营销活动中与OSX联合
在我们的峰会中,您将能接触到您的目标受众,以获得超常的成果。通过在OSX的营销,您的品牌可以
•针对特定人员
•展示和推出新产品或服务
•在进行强大的B2B连接的同时,接触数以千计的有影响力的人员、媒体和消费者
•在正式峰会中激活
•增加合作
具有购买责任的高级决策制定者将出席此次峰会,包括:
•首席执行官
•财务总监
•运营总监
•设施总监
•人力资源总监
•信息技术总监
•采购负责人/采购总监
•营销总监
•运输总监
•制造总监
对于全球外包而言,这是重大的一年,行业经历了诸多戏剧性的变化。机器人自动化、英国脱欧、高速数字化日程以及大量其他趋势正在威胁并颠覆外包常规。OSX是为资深人士针对未来进行聚集和讨论这些主题的峰会。
为何出席?
在OSX,我们知道每年有上百场在现场峰会被举办,其主题、内容和位置的选择几乎是无穷无尽的。这就是为什么我们让OSX成为推动第四次全球工业革命的两个最大动力——信息技术外包和业务流程外包的大会、展览、会议中心和庆祝活动中的独特部分。
详细峰会内容说明书,请点击如下链接进行下载和查看:
www.chnsourcing.com.cn/download/OSX_2018_Prospectus.pdf
通过鼎韬渠道报名的展商、赞助商、参会代表等,可享专属优惠,欢迎各方联络咨询:
鼎韬联系人:
高杨/Gloria Gao
手机:+86-131-1480-9286
邮箱:gloria.gao@devott.com
张金铭/Angel Zhang
手机:+86-152-2270-5844
邮箱:angel.zhang@devott.com
周杨洋/Elina Zhou
手机:+86-139-2013-6806
邮箱:elina.zhou@devott.com
樊艳芳/Linda Fan
手机:+86-186-3622-0275
邮箱:linda.fan@devott.com
Outsourcing Summit & EXPO (OSX) Will be Held in London on October 17-18
Outsourcing Summit & EXPO (OSX) will be held at ExCel London on October 17-18, 2018. As one of the global partners of OSX, Devott on behalf of OSX to promote it in China, as well as to invite organizations and delegates from China to attend conferences and exhibitions, to give speeches, to participate in panels, to sponsor OSX, and to establish multiple connections and interactions in various forms.
The brief introduction to OSX is as below:
CONNECT.
OSX is an event like no other and this two day programme held at ExCeL London includes an energetic and informative exhibition where all streams of the sourcing and technology ecosystem come together to experience the latest technology, products and services impacting the industry – as well as those still to launch!
The exhibition enhances and complements conference programming with endless unexpected discovery opportunities. At no other event in the global sourcing calendar will you find this many creative businesses and organizations together in one place.
Several areas located throughout the exhibition feature content aimed to promote discovery, education, and inspiration. The most transformative ideas shaping our future from sourcing and tech industry leaders, entrepreneurs, advisory evangelists and digital transformation thought leaders will be showcased here via an expansive platform for achievement, inspiration and discovery.
COLLABORATE.
Delegates can connect and collaborate with technology, advisory, recruitment and legal experts for an unparalleled networking experience at the forefront of discovery, creativity and innovation.
The ability to establish meaningful connections continues to be one of the main reasons cited by many members of the global sourcing and technology communities in coming to OSX. These connections can lead to new ideas, new opportunities and partnerships, a new round of funding, new jobs and lasting friendships.
To boost this connection process, OSX provides several different forums where attendees can meet and mingle. These range from Meet Ups that focus on a specific topic, whether you're trying to find your niche or branch out; Lounges where you can relax and get some work done, and a variety of hosted open and private Receptions to attend where you can unwind after a full day of conference programming.
CREATE.
The two day exhibition will be complemented by a premier conference programme hosted by the most accomplished and influential thought leaders and practitioners from the sourcing and technology industries. Delegates will hear experts, entrepreneurs, founders, and funders, as well as established businesses talk about today's best practices and tomorrow's most exciting trends. These sessions focus on sourcing-based innovation as well as forward-thinking companies and technology ecosystems from around the world, allowing you to formulate your business strategy for 2019 and beyond.
Conference.
Everything you need to know about the future of ITO and BPO can be found here; from careers advice and recruitment, emerging skills and the future of work, leveraging social platforms in digital marketing and how to contract in the digital age, to what's the next wave in robotics and AI, how Blockchain and Cryptocurrencies will change the way we trade to the new contenders for the delivery destination crown.
With a full-on 2-day programme designed uniquely with the ITO and BPO sectors in mind, delegates are guaranteed to come away with everything from next practice guides in contracting for sourcing, insights into next-level cyberthreat - and to prevent it, how augmented and virtual reality plus gamefication are going to change the way we work and the very latest findings from research into RPA and AI, and AR/VR.
Topics Covered:
Future of Work / Future Skills / Recruitment
Sourcing Location Strategy
Disruption
Blockchain
IoT, Cloud, Big Data & Automation
Brexit
Cryptocurrencies
GDPR
Legal/Contracting
Marketing Innovation
Cyberthreat
Smart Cities
Digital Transformation
Selling Your Captive
Why Exhibit?
ALIGN WITH OSX AT THE HIGHEST LEVEL
OSX has been carefully designed to deliver the greatest marketing impact, aligning brands with OSX leading up to, during and after the event. Our dedicated OSX Sponsorship team can offer you valuable supporting guidance to develop a custom programme to fit your brand's needs.
OSX works with Sponsors to
• Reach target demographics
• Hone activation approach
• Amplify Sponsor initiatives
• Integrate sponsor products and offerings
• Achieve marketing objectives
•Garner the attention of thousands of influential industry practitioners and media representatives
• Influence the attention of thousands of general consumers
• Align OSX in international marketing campaigns
At our event you will be able to reach your target audience
to get exceptional results. By marketing at OSX, your
brand can
• Target a specific demographic
• Showcase and launch a new product or service
• Reach thousands of influencers, media outlets and consumers while making strong B2B connections
• Activate within an official event
• Increase engagement
Senior decision makers with purchasing responsibilities
will attend the event including:
• CEO
• Finance Director
• Operations Director
• Facilities Director
• HR Director
• IT Director
• Head of Procurement / Purchasing Director
• Marketing Director
• Transport Director
• Manufacturing Director
It's been a huge year for outsourcing globally, with the industry undergoing a number of dramatic changes. Robotic automation, BREXIT, the high-speed digital agenda and a whole host of other trends are threatening to disrupt outsourcing convention.
OSX is the event for senior figures to get together and discuss these topics for the future.
WHY ATTEND?
At OSX, we know that there are hundreds of live events held every year and choices of theme, content and location are virtually endless. That's why we've made OSX uniquely part conference, exhibition, meeting hub & celebration of the two biggest momentums driving the fourth global industrial revolution; ITO and BPO.
Wholly interactive and experiential, OSX will bring unparalleled networking and discovery, innovation and insight across the full spectrum of the ITO and BPO ecosystem.
For the detailed event prospectus, please click the following link to download and check:
www.chnsourcing.com.cn/download/OSX_2018_Prospectus.pdf
Exhibitors, sponsors, delegates, etc. from China through Devott channel will enjoy exclusive discounts from OSX. Welcome contact for any inquires.
Contacts from Devott:
Gloria Gao
Mobile:+86-131-1480-9286
Email:gloria.gao@devott.com
Angel Zhang
Mobile:+86-152-2270-5844
Email:angel.zhang@devott.com
Elina Zhou
Mobile:+86-139-2013-6806
Email:elina.zhou@devott.com
Linda Fan
Mobile:+86-186-3622-0275
Email:linda.fan@devott.com